Don Mang has a special place in his heart for the Irish. His grandfather came from the "old sod" in County Cork, Ireland, to work as a stevedore at the grain mills in the First Ward in Buffalo, New York. He learned about his Irish heritage, his ancestors and their struggles to survive from his grandmother, Bridget O'Holleran Sexton. His ancestors were the first settlers of the village of Kenmore, New York, where he attended St. Paul's Catholic School, built on the land donated by his people.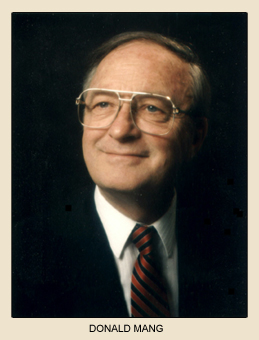 After his high school education, he served his country during the Korean Conflict before studying computer science and psychology at the University at Buffalo. A lifelong student of the Civil War, he read extensively on the subject and traveled yearly to many of the major battlefields. He decided to write about the Irish sacrifices of blood and treasure during this great conflict. A two-year writing course brought him encouragement and praise from his instructor, a noted award-winning American author, after reviewing his early book proofs.
His historic fiction account follows Sergeant Patrick O'Hanrahan and the 69th Irish Brigade through the four long years of battle. Their contribution to our country's freedom is emulated in his characters and their brave and heroic efforts to maintain our beloved land as One Nation Under God, the title of this riveting novel.
Mr. Mang's writings have been published in numerous periodicals and magazines, and he has won national recognition for his poetry. His speaking engagements have brought his book into many school libraries. He has had countless book signings and interviews for many local newspapers, including the Western New York Catholic; WXRL Radio in Buffalo, New York; WTAN in Tampa, Florida, and Little Rock, Arkansas; and EWTN Sonrise Morning show in Cincinnati, Ohio. He is currently finalizing plans for his book signing in Gettysburg, Pennsylvania, in the Summer of 2019. He has taught programs on the Civil War to many area historical centers, book clubs, churches, and schools.
He currently lives in Amherst, New York, with his wife, Millie.